Today I begin the long trip to Kalamurina, North of Lake Eyre in the Simpson Desert – the distances are typically Australian in nature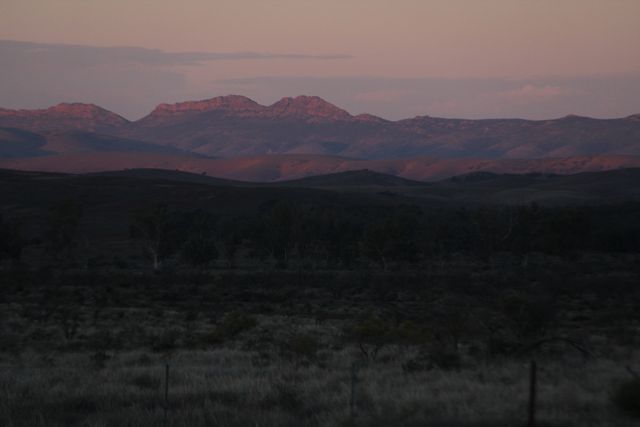 Kalamurina Sanctuary is situated within the Lake Eyre Basin. The Lake Eyre Basin is a vast tract of land covering approximately 1,170,000 square kilometres of arid and semi-arid Australia; representing 17% of the continent (DEH 2004). Lake Eyre is the world's fifth largest terminal lake and, unlike many other large river systems in the world, water flows in the Lake Eyre Basin are unpredictable and highly variable (DEH 2004). Lake Eyre is also one of the largest unregulated inland basins in the world.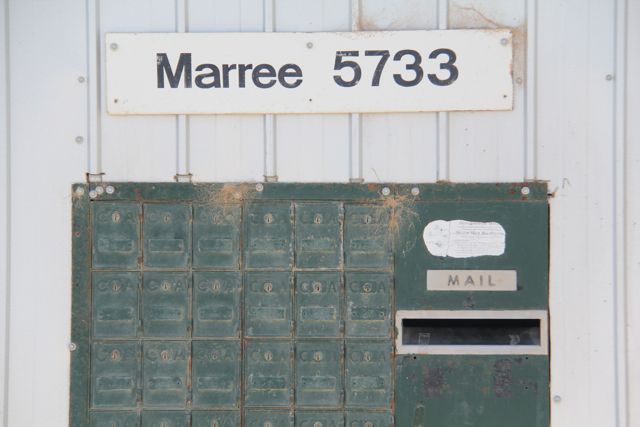 I fly BNE-ADL – (carbon credits aside it a guzzler) ..
Pickup from in Adelaide in the AWC ute – Keith bellchambers
Drive to Clare – shop for 4 weeks food
Drive to Buckaringa Sanctuary in the Flinders – overnight stay – a day off – leant a 4WD to explore:)
Drive via Port Augusta through the Flinders up to Marree – enter the Birdsville Track – eight hours from Buckaringa and two flat tyres we are there ..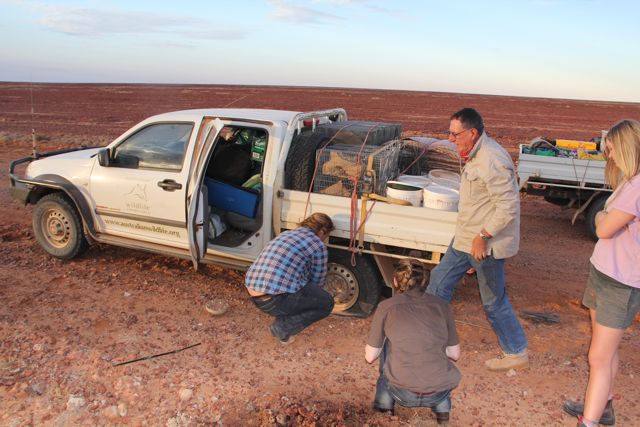 FACTS
ϖ Kalamurina is situated approx. 260 km up the Birdsville Track, north of Marree, South Australia. It is 330km South of Birdsville QLD.
ϖ It is 60 km inland from the Mungerannie Hotel.
ϖ You will need to check road conditions before departing. http://www.transport.sa.gov.au/quicklinks/northern_roads/area1.asp
ϖ You traverse through two properties on the track from Mungerannie, keeping to the 'old gate rule' of leaving the gates as you find them.
ϖ 21 km along this track from the '3 5' gate is the Cowarie homestead – Kalamurina's immediate neighbor. Please drive slowly through here to avoid raising dust, and to avoid people and pets. Also keep to the left to avoid unexpected vehicle movements.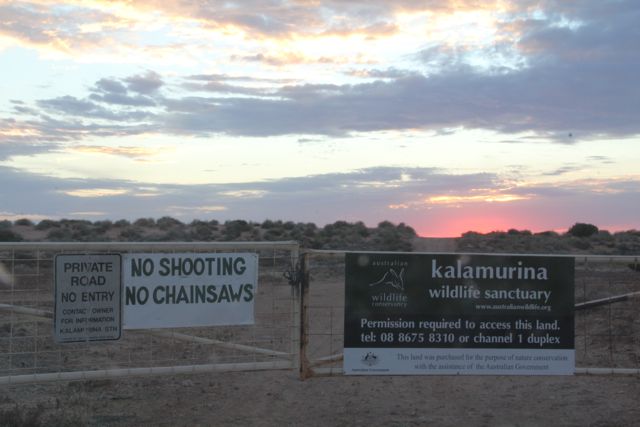 ϖ 10km from Cowarie is Kalamurina's front gate, which is locked at all times unless arrivals are expected. Ring from Mungerannie to sort out arrival times otherwise you could have a wait at the gate until we are available. Mungerannie's phone box only takes phone cards.
ϖ Mungerannie to Kalamurina is a public road and can be closed by S.A. Roads. The sign is at Mungerannie (check your car insurance to determine if you are covered for driving on 'closed' roads. AWC vehicles are not covered if driving on closed roads. Hire vehicles are not usually covered at all in this part of the country. There are some companies that hire vehicles out check with hire company.
ϖ The nearest towing service to recover vehicles and repairs is Copley Motors (RAA; 08 86752618) based approx. 420km from Kalamurina, his closest pick up point is Mungerannie. Kalamurina does not have a vehicle recovery trailer.