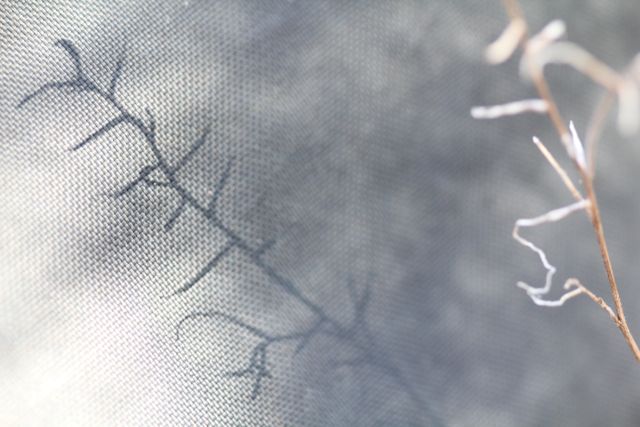 I was looking through the emails – remembering how this came about – the development and the experiences ..
The residency had been first mooted in 2009 on a visit to Scotia Sanctuary – as an interested donor – Scotia manager Joe encouraged and advocated – and through working as a volunteer I was able to show my willingness to both research my project and engage deeply in the work and working life of the filed ecology teams with whom I chose to spend my 16 weeks. Strongly Supported by Shauna in central office and senior ecologist Matt Hayward who I had serednipitously been able to introduce to my work in Midura – the project unfurled .. In this letter to Shauna I unfurled the ideas – somewhat idealistically – but in essence the project remains tre to these first ideas..
Hi Shauna
It was good to speak to you the other day about the proposed project that I have spoken about with Joe at Scotia.  I look forward to the information you were collecting up for me and also results of converstaions that you were planning with some of the people in your organisation.
Ive been spending a bit of time looking through the supporters magazine to look again at some of the great work that you are doing – clearly there are so many important projects in train and of course the network of reserves is stunning – as an artist Im always drawn back to that idea of mobilising culture/hearts and minds alongside and in step with the mobilisation of science (again clearly your strength) is my realistic contribution.
The question that preoccupies me as both an artist and a passionate environmentalist is how to make the cultural leap from 'knowing' (the facts tell us there is a massive problem)  to 'learning' from that information (In general we dont act in a way that in anyway acknowledges the weight of the facts we are given).
 I think these are the challenges that cultural practitioners face and where we can co partner with scientists who have the data but may in some (I stress not all 🙂 ) cases have less experience in creative ways to get the core concepts they are finding across to the general populace.
It may be that more data on its own is not enough – broadly we seem not to be getting through to them (ie the general populace) to a point where they either feel empowered to act or even, more profoundly, to emotionally and intellectually connect that which is being achieved at places like Scotia with their own sense of' well being'.
So for me any future project would probably have a number of general aims
1: Raising awareness that the issues AWC face – and are tackling intelligently and methodically – are universal – what we lose now is both an 'experience deficit' for future generations  (something we need to make the the GP acknowledge and care about)  – and ultimately something that will profoundly affect our health and wellbeing (mental and biophysical factors we typically care about more than things that clearly seem abstract to some, esp in cities, – eg  mammal biodiversity). 
2: Theming some kind of experiential work around the extraordinary experience of being in a biodiverse location such as Scotia – its often not enough to sit down with someone and tell them the facts – they need to experience something for themselves (either directly as I have albeit briefly there, or more realistically through other artistic approaches) –  and use  that as the springboard.
3: Thinking about how such work can 'live through time' so that its impact can contribute  to the longterm efforts of the kind of work AWC excels at. 
This underlines the importance that with everything we do we must better think 'in and through' time – just as you factor time/future planning into your conservation management decisions at the AWC – so must we all too in our daily lives – so that we can conserve/give back to our collective futures – rather than continually taking away from them. The ecological connections between remote sanctuaries such as yours and the concerns of urban and regional Australians needs to be somehow made clear!
So ..
What that means initially is two fold – As Joe knows –  Id like to come out this year again to Scotia soon – Im already working on an existing interactive installation project called Finitude (Mallee:Time) (I typically work in new media forms)  themed as you might expect from the title by the mallee – and Id like to spend some time at Scotia collecting sound and image and idea for that (That work will be shown in Mildura in September)
At that stage Id both of course pay any costs and also Id like to volunteer some labour too (maybe the mammal survey in May) – and through working with the scientists and people on the ground talk through some possibilities – in short Id like to do some of my own research which I will of course self fund –  but also be useful to the ground crew there – the more I experience the more I can understand how I might contribute.  Anyone else I could speak to about this in the AWC would also be helpful.
Once a clearer idea emerges – I can at my end then apply both for art-science style funding from Federal arts bodies – or through my part time role as a senior research fellow at QUT Creative Industries I could also apply feasibly for an ARC Linkage – which we cultural pratitioners (Working as artist-researchers) are now eligible for.  In these cases – working in partnership with a respected organisation like your own would I think really attract the funders – they like to see arts money being applied into 'real world' situations.
Ok – well let me know if this makes sense .. I hope to hear from you shortly 🙂
Best
Keith